Besides hosting various events, we also offer catering service. From set up to delivery, table set with elegant porcelain china and well-trained and properly attired service staff, we'll take care of it all for you. Our experience and expertise will make your event a success.
Our excellent facility allows us to cater to any size of an event, whether it's a corporate meeting, conference service or a social gathering.
We cater to the nearby locations: Bolszewo, Wejherowo, Reda, Rumia as well as Gdynia, Gdańsk, Lębork.
We offer highest quality of ingredients, many years of experience in servicing various events and professional assistance in custom menu planning.
Please contact us at:
tel: 609 545 658
e-mail: gastronomia@hotelvictoria.pl
GOTOWE ZESTAWY PRZEKĄSEK NA WYNOS
To idealne rozwiązanie na sylwestrowy wieczór, kameralne spotkania w gronie najbliższych, romantyczną kolację, spotkania z przyjaciółmi, a także na spotkania biznesowe. 
Pyszne i pożywne przekąski przygotowane z najlepszych, świeżych produktów oferujemy w trzech zestawach do wyboru: 
Pobierz Menu " Oferta Usług Cateringowych "
Oferujemy Państwu najwyższą jakość, wieloletnie doświadczenie w obsłudze imprez oraz fachową pomoc w ustaleniu menu.
Przywiązujemy dużą wagę do smaku i wyglądu potraw.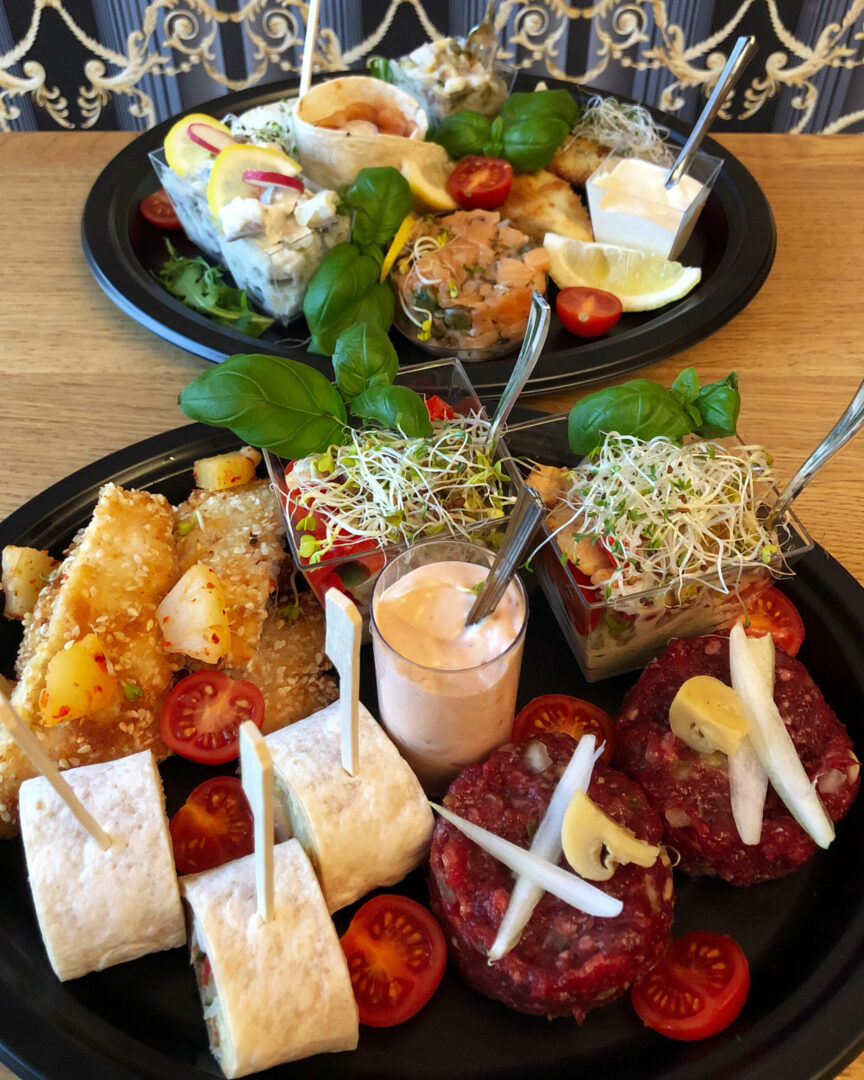 Zestaw dla 2 / 4-6 / 8-10 osób
17 / 34 / 50 sztuk
169 / 299 / 399 zł
Tatar wołowy 2 / 2 / 4
Tatar z łososia 1 / 2 / 4
Tatar ze śledzia 1 / 2 / 4
Śledzik w śmietanie 2 / 4 / 6
Mini tortille z kurczakiem 3 / 5 / 5
Mini tortille łososiem 2 / 5 / 5
Panierowane fileciki z dorsza 2 / 4 / 6
Stripsy z kurczaka z ananasem 2 / 4 / 8
Mini sałatki Cezar 2 / 4 / 6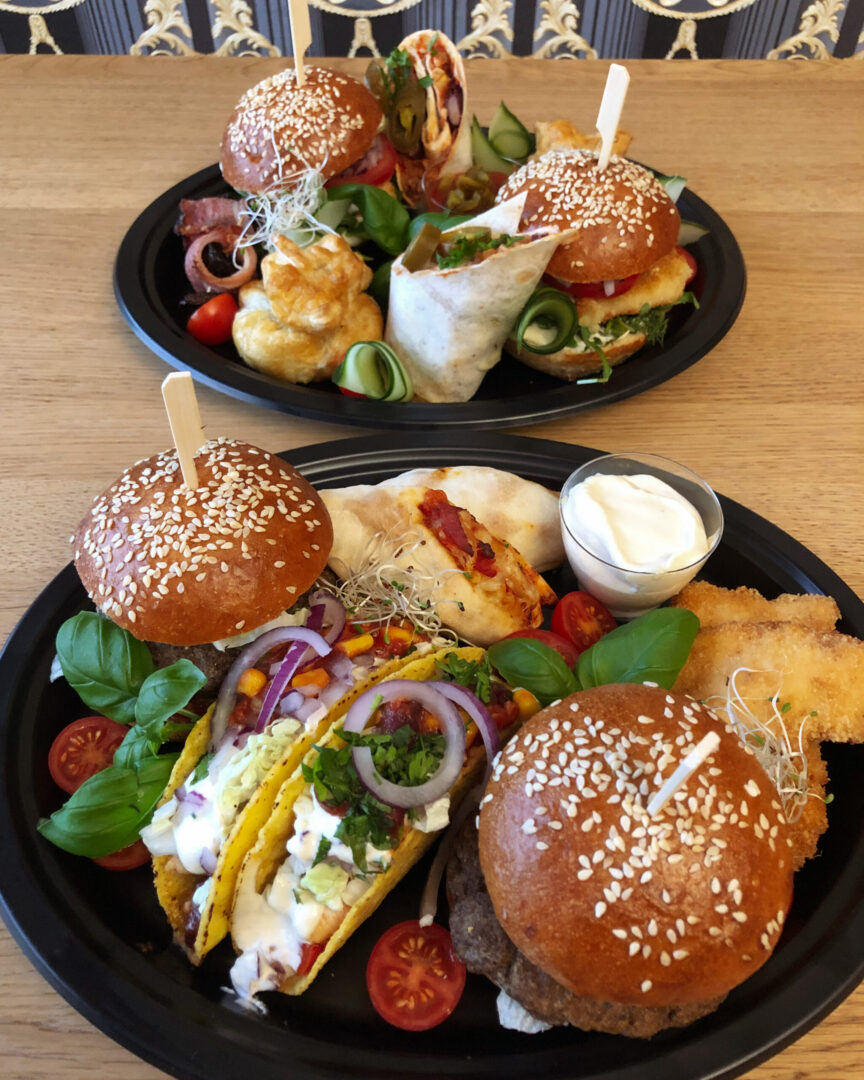 Zestaw dla 2 / 4-6 / 8-10 osób
16 / 34 / 50 sztuk
169 / 299 / 399 zł
Burgery wołowe 2 / 4 / 6
Fish burgery 2 / 4 / 6
Rollsy o smaku pizzy pepperoni 2 / 4 / 6
Pikantne kawałki kurczaka 2 / 6 / 8
Burrito z mięsem mielonym 2 / 4 / 6
Taco z grillowanym kurczakiem 2 / 4 / 6
Suszone śliwki zapieczone w bekonie 2 / 4 / 6
Sakiewki z ciasta francuskiego z pieczar. 2 / 4 / 6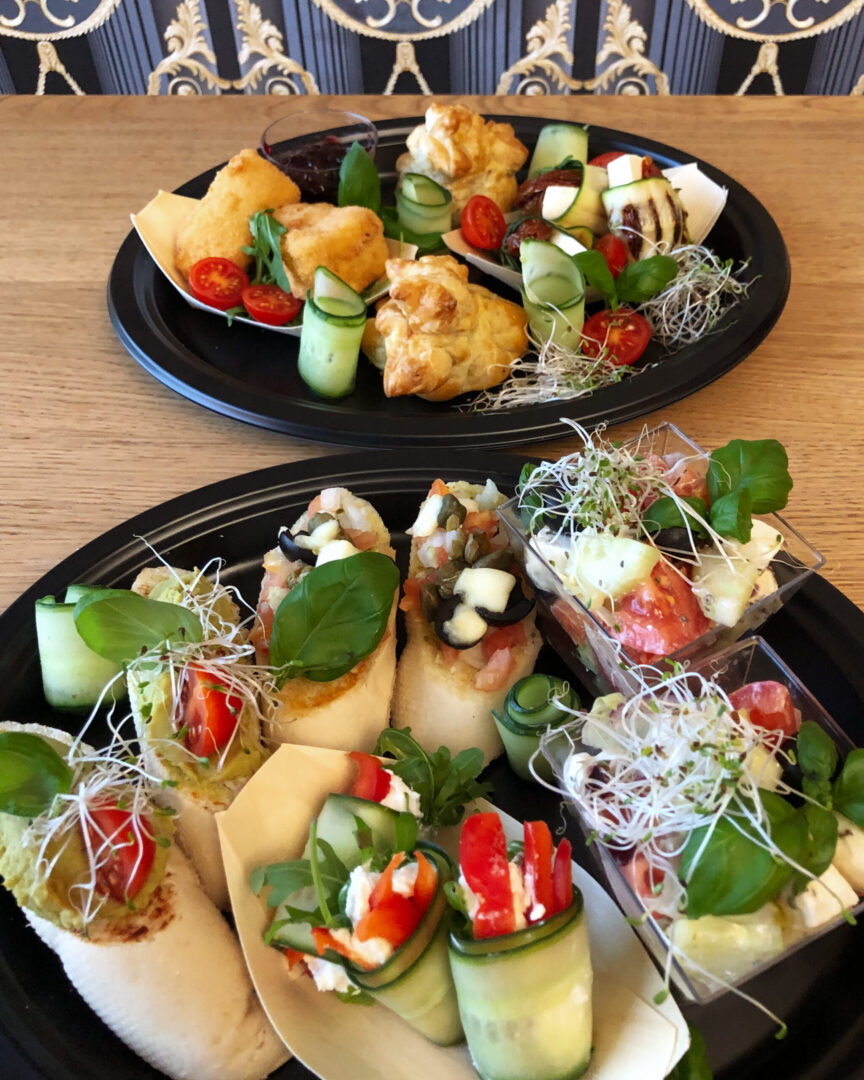 Zestaw dla 2 / 4-6 / 8-10 osób
16 / 34 / 50 sztuk
139 / 249 / 359 zł
Sakiewki z ciasta francuskiego ze szpinakiem i fetą 2 / 4 / 8
Ruloniki z grillowanej cukinii z suszonym pomidorem i mozzarellą 2 / 6 / 8
Ruloniki ze świeżego ogórka z kremowym serkiem i warzywami 2 / 6 / 8
Panierowane kawałki sera camembert z konfiturą żurawinową 2 / 6 / 8
Tartinki na pieczywie razowym z hummusem i warzywami 2 / 4 / 6
Bruschetta z pomidorami, oliwkami, kaparami, mozzarellą i bazylią 2 / 4 / 6
Mini sałatki greckie 2 / 4 / 6